Simbu's father needs serious medical treatment?

Actor T. Rajendran, a prominent actor, director and music composer in the Tamil film industry, recently suffered a heart attack. He was admitted to a private hospital in Porur, Chennai. He was later diagnosed with a blockage in a heart blood vessel and bleeding in his abdomen. T. Rajender, who was undergoing treatment for it, was advised by doctors to travel abroad for further treatment.Thus, he leaves Chennai tonight for further processing in the United States. It was also officially announced that he intended to go abroad. T. rajendran and his family members have to go to America. It has been reported that actor simbu has already left for the United States. He reportedly went there and made all the necessary arrangements for T. Rajendran to be treated.
Tamil Nadu Chief Minister MK Stalin recently met with T. Rajendran who was in failing health. MK Stalin visited Porur Ramachandra Hospital and inquired about his condition and the treatment currently offered.
Chief Minister MK Stalin reportedly spoke with T. Rajender and his family about providing the necessary assistance. Simbu's current films have reportedly been put on hold due to his father's poor health.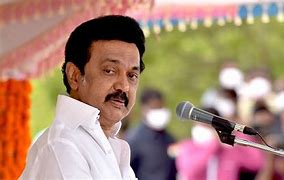 The filming of the film was postponed because simbu had acted in the film Pathu Thala. No information has been released on when it will start again.